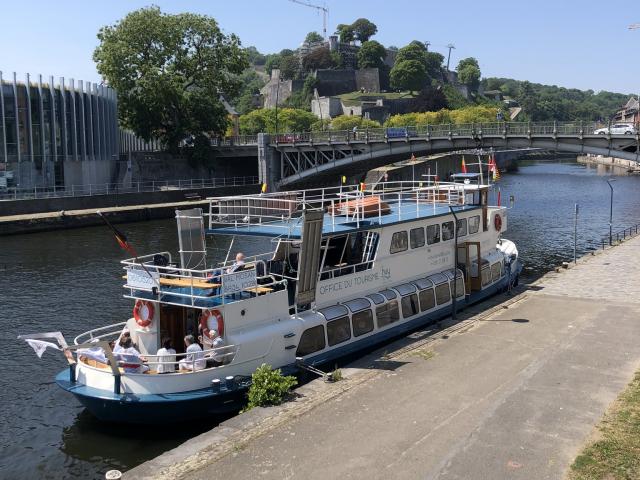 Take your time and enjoy the good times, along the water, aboard our "Val Mosan" cruise boat. Whether in the afternoon or on Fridays at 6.30 pm, accompanied by an aperitif, the Val Mosan boat is the perfect romantic spot.
Restaurant
Restaurants and cafés liven up downtown Huy. There's something for everyone:
brasseries, Italian and Mediterranean cuisine, upscale and local,
you'll be spoilt for choice!
Discovering panoramic views
And isn't seeing together, in the same direction, the most important thing?
Spots not to be missed: Solières, Fort, la Sarte, Mont Falise



Huy is full of places to stop and enjoy a good picnic for two. In the Solières valley, in the Tihange woods, at the ports of Statte or Corphalie, stop and rest for a few minutes.
Beware, these places are not intended for picnics. Please remember to take back your garbage after your meal. Wild barbecues are forbidden.


Waterside strolls
Hand in hand, in the heart of nature listening to the trickle of water, what could be more romantic?
The RAVeL along the Meuse, the Hoyoux and its white water or the Solières and its wood,
so many places to stroll and enjoy for two.