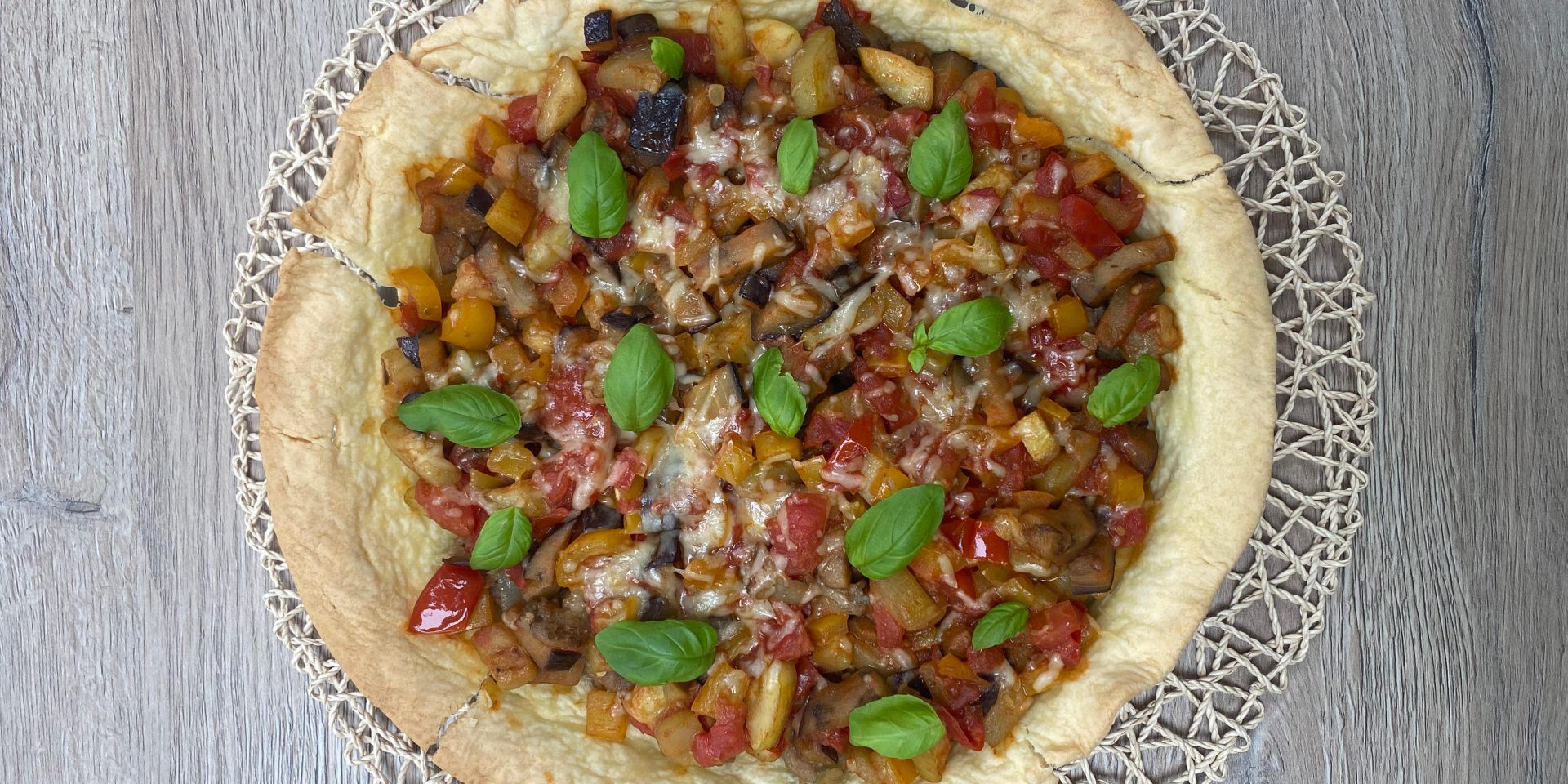 Choose with care
The ingredients
For 1 tart
1 shortcrust pastry
4 tomatoes
2 onions
½ zucchini
2 peppers
1 eggplant
Olive oil
1 tablespoon fine mustard
Rasped cheese

Made with passion
Preparation

45minutes Easy Cheap
1. Preheat oven to 180°C.
2. Pre-bake the dough in the mold for 15 minutes at 180°C.
3. Simultaneously cook in one pan: diced onions, tomatoes and peppers and in another pan: diced eggplant and half zucchini with a drizzle of olive oil for 15 minutes.
4. Mix the ingredients from both pans, add the fine mustard and mix again.
5. Pour the mixture over the pre-baked shortcrust pastry.
6. Cover the mixture with grated cheese and return it to the oven for 10 minutes.
Good eating!
Suggestion:
Do you want to offer a complete meal? You can add a thin layer of cooked beef hachi under the layer of vegetables
We set the mood
In your kitchen
XXX
The team invites you to cook to music
Where can I get some?
Our producers
Need for inspiration
Other recipes